On this page, I'm going to record my misadventures in the Multi Animator Project community! I use Clip Studio Paint to animate. My youtube channel where I will be hosting my parts is right here! I have no formal animation training. I'm driven by the PRIMAL URGE to share the elaborate animated music videos I imagine in my head when I listen to music.
MAPS I HAVE JOINED
SHINE - Anything Map
[ MAP CALL | FINISHED MAP ]


I have officially joined my first MAP. It is hosted by a friend named Ink. The MAP is 60's-70's floral themed and allows fandom and origial content. I'm going to be animating something themed around Beetlejuice: The Musical The Musical The Musical. The part I claimed doesn't have any lyrics and is about 5 seconds long. The song is Shine by the Tear Ducks. As of this writing, I only have the Pro version of Clip Studio. I have opened commissions so I can buy the Ex version and animate more than 2 seconds at a time. My plan, I think, will be to make a simple animated illustration, maybe using Clip's keyframe feature to have some moving sandworm coils by rotating a circle off the edge of the frame.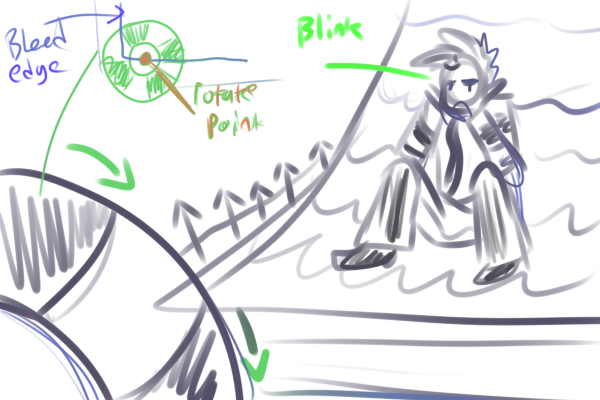 [SEVERAL YEARS LATER]
I've finished my map part!