Commission Me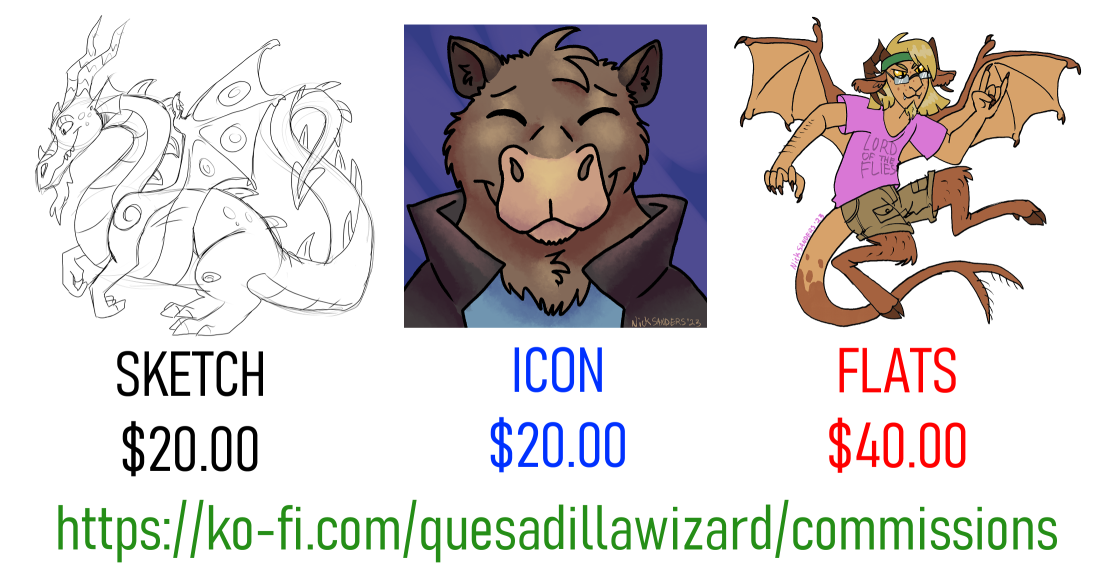 If you contact me for a commission, it means you have read these terms and agree with them.
CUSTOMER'S RIGHTS
Request WIPs
Crop it into a banner or icon to use online so long as you give *credit
Host it on your website or online gallery so long as you give *credit*
Put it on your wall, shirt, or pillow case to enjoy without profiting
Color in uncolored artwork so long as it does not change the intent of the artwork

* Giving credit means putting the entire url of my online gallery somewhere that it is visible on the site that the picture is hosted on.

DO NOT:
Print things that I have drawn onto merchandise or promitional material.
Edit a drawing I did for you in such a way that changes the intent of the artwork
Remove my signature outside of cropping for banners/icons

ARTIST'S RIGHTS
I can refuse any commission for any reason and I do not have to explain myself.
I can display any art I make anywhere online throughout space and time forever.
I claim copyright of the images I create.
You are responsible for telling me what changes you would like me to make when I show you a WIP. If you ask me to change something that you have already approved, I will charge you for it.

ON DELAYS AND CANCELATION

If something comes up in my offline life (sickness, family stuff, work) to keep me from finishing your art for more than 30 days, I'll let you know so we can decide what to do.

As the artist, I hold the right to cancel any commission for any reason and I don't have to explain myself. If I choose to cancel, I will give you a full refund.

WHAT WILL THE ARTIST DRAW FOR YOU?

Most things! Humans, zombies, animals, furries, robots, your pet...

PLEASE DONT ASK ME TO DRAW YOUR GIRLFRIEND OR UNCLE FROM A PHOTO AAAAAAAAAAAA I am not a caricature artist.

I will not do artwork that is meant to be printed on physical items like t-shirts or mugs and sold. No logos. No business cards.

I will not do artwork that promotes transphobia, homophobia, racism, and other hate speech.
I AGREE WITH THESE TERMS! NOW WHAT?
Now I will gladly take you by the hand and lead you over to my KO-FI COMMISSION PAGE where you can browse the options! Sometimes I hold sales, so be sure to check back often!

I am USUALLY open for commissions, but if for any reason, I can't fill your order, I will contact you and let you know!

Thank you so much for reading through my TOS. I hope I'll get to draw something nice for you!