$20.00 - $40.00 - CUSTOM CHARACTER DESIGN
I can design a character for you based on a prompt! $20.00 for a sketch and $40.00 to suggest a color palette or let me choose one. The bump in price includes the rights to the design. Fill out as much or as little of the form below as you like and I will do the rest.
PROMPT FORM
SPECIES: (i can mix up to three species together if you'd like a hybrid)
AGE: (generalize)
BUILD:
SEX / GENDER:
KEY WORDS: (submit up to three words or phrases for me to take inspiration from)
COLORS: (if applicable)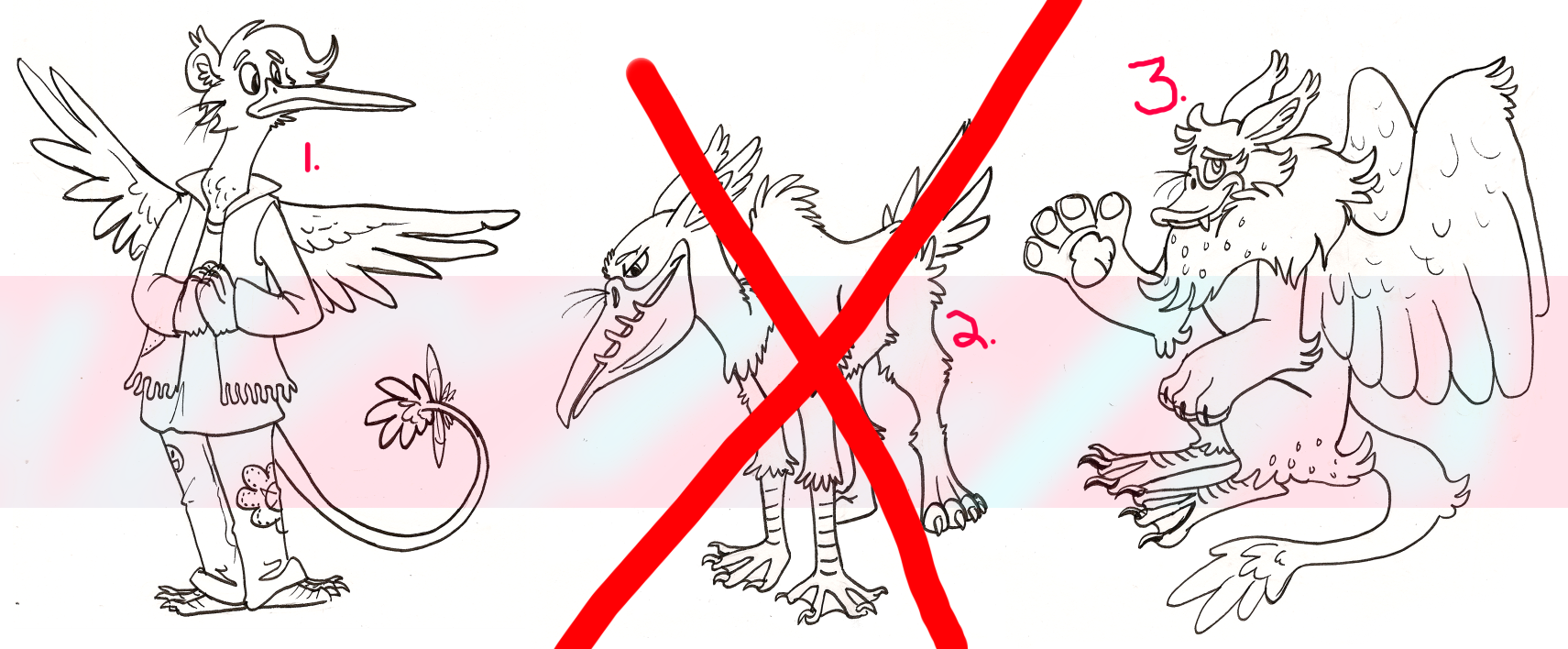 (price varies) - ADOPTABLES
Sometimes I will post stand-alone designs or batches like this. Buying the whole sheet before one is picked will ALWAYS net you a discount. Otherwise, just tell me the one you want. My adoptables are usually first-come first serve unless I am doing TRADES instead of USD purchases.

THE RULES
You get the full rights to the designs you buy from me. This means you can write about 'em, draw 'em, make 'em your fursona or mascot, I don't care!
You don't even have to give me credit. You'll know in your heart.
You can resell or trade the designs. It'd make me happy if you sold 'em for the same price you bought 'em for if they dont come with extra art, but I'm not gonna hunt you down and enforce this.
Please do not profit off the original drawing of the character you adopt. I drew that. I have the rights to that image. Redraw your whatever-it-is before making money.




BACK TO COMMISSIONS